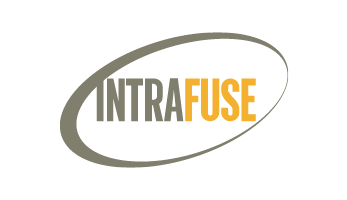 IntraFuse Receives FDA 510(k) Clearance for FlexThread™ Clavicle Pin System
LOGAN, Utah, April 6, 2017 – IntraFuse, a start-up medical device company focused on advanced surgical devices for improving outcomes for orthopaedic extremity procedures, announces that it has received FDA 510(k) clearance for its FlexThread™ Clavicle Pin System.
The FlexThread™ Clavicle Pin System is the strongest and most anatomic intramedullary fixation system available to treat clavicle fractures.  The simple and elegant design is easy to insert and cost competitive with today's standard-of-care fixation hardware. Incorporating IntraFuse's proprietary FlexThread™ technology, the distal end of the implant is flexible and threaded, enabling the implant to follow the natural three-dimensional curve of the medial clavicle while also providing cross locking screws in the lateral clavicle to ensure that proper bone length is maintained during the healing period.
To accommodate the anatomic size range of clavicles, the FlexThread™ Clavicle Pin is available in three different diameters, each with four length options.  Using a two mini-incision technique, the FlexThread™ Clavicle Pin is inserted using conventional intramedullary fixation techniques, including sequential size reaming to fill the intramedullary canal to maximize stability and optimize anatomic fracture reduction.
Robert Tashjian, M.D., Associate Professor of Orthopaedics at the University of Utah, comments: "For treating displaced mid-shaft clavicle fractures, an option for anatomic, intramedullary fixation has many potential clinical advantages over superior or anterior plating systems, including: reduced risk of painful and symptomatic hardware, reduced rate of second surgery for hardware removal, less morbidity due to a less invasive procedure, and less disruption of the periosteum which may facilitate faster healing.  I look forward to bringing this surgical treatment option to my patients with the right indications."
"Intramedullary fixation is the standard-of-care today for most fractures of the large, long bones of the body due to superior clinical outcomes versus plating systems, yet plating systems are still the standard-of-care for the smaller, long bones of the extremities," states Wade Fallin, CEO of IntraFuse.  Fallin continues, "FlexThread™ is a platform technology that can address the unique requirements for intramedullary fixation of small bone fractures where off-axis entry into the bone canal is required, or where the bone is curved.  Clavicle fractures represent the first of many indications we plan to address with the FlexThread™ technology."
IntraFuse is a development stage medical device company incubated and operated by Surgical Frontiers.  Inquiries regarding distribution and commercialization partnerships are welcome.
About Surgical Frontiers
Surgical Frontiers funds, launches and operates start-up companies to develop advanced surgical technologies that are ready for clinical use.   Focused primarily on musculoskeletal injuries and pathologies, the company collaborates with surgeons, industry, universities, and investors to bring advanced surgical technologies to the market that improve healthcare.