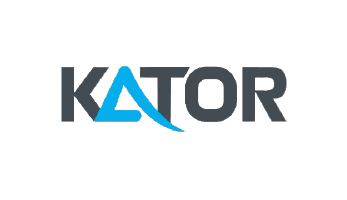 KATOR Receives FDA 510(k) for Suture Anchor System
LOGAN, Utah, Nov. 10, 2015 /PRNewswire/ — KATOR, a start-up medical device company focused on advanced tissue-to-bone reattachment systems, announces that it has received FDA 510(k) clearance for its innovative KATOR Suture Anchor System.
The KATOR Suture Anchor System represents a new paradigm in tissue-to-bone reattachment.  As applied to arthroscopic rotator cuff repair surgery, the system provides knotless fixation with suture anchors that are loaded with four high-strength sutures, with the ability to independently tension each suture.  Repair constructs using a single KATOR suture anchor have been shown to have double the fixation strength when compared to repair constructs using certain market leading suture anchors (data on file).  Because of this superior strength, surgeons can repair torn rotator cuffs using fewer suture anchors, preserving more bone and increasing the "footprint" area available for tendon healing.
KATOR is a medical device company incubated and currently operated by Surgical Frontiers.
About Surgical Frontiers
Surgical Frontiers funds, launches and operates start-up companies to develop advanced surgical technologies that are ready for clinical use.   Focused primarily on musculoskeletal injuries and pathologies, the company collaborates with surgeons, industry, universities, and investors to bring advanced surgical technologies to the market that improve healthcare.