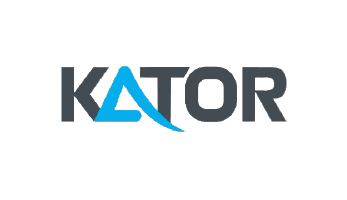 KATOR Granted US Patent for Innovative Suture Anchor Technology
LOGAN, Utah, Nov. 9, 2015 /PRNewswire/ — KATOR, a start-up medical device company focused on advanced tissue-to-bone reattachment systems, announced today that the United States Patent and Trademark Office has recently granted the company a key patent related to its innovative suture anchor technology.
US Patent 9,131,937 entitled "Suture Anchor" is the first patent issued from an expanding intellectual property portfolio held by the company that includes additional pending US and international patent applications.  The patent covers a novel suture anchor device that eliminates the need for knot tying and locks different portions of suture to different portions of the anchor.  This platform technology enables much stronger surgical repair constructs than currently marketed suture anchors, enabling surgeons to achieve stronger tissue-to-bone repairs with fewer suture anchors.
KATOR is a medical device company incubated and currently operated by Surgical Frontiers.
About Surgical Frontiers
Surgical Frontiers funds, launches and operates start-up companies to develop advanced surgical technologies that are ready for clinical use.   Focused primarily on musculoskeletal injuries and pathologies, the company collaborates with surgeons, industry, universities, and investors to bring advanced surgical technologies to the market that improve healthcare.