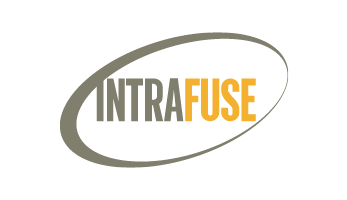 IntraFuse Granted US Patent for FlexThread™ Intramedullary Fracture Fixation System
LOGAN, Utah, December 6, 2018 – IntraFuse, a start-up medical device company focused on advanced surgical devices for improving outcomes for orthopaedic extremity procedures, announced today that the United States Patent and Trademark Office has recently granted the company a key patent related to its FlexThread™ Intramedullary Fracture Fixation system.
US Patent 10,136,929 entitled "Flexible Bone Implant" is the first patent to issue from the intellectual property portfolio held by the company that includes additional pending US and international patent applications.  The patent covers the novel combination of an intramedullary rod with cross fixation on end and a flexible bone screw on the other end.  This platform technology enables percutaneous, secure fracture fixation of long bones of the extremities, especially for curved bones or where the surgical technique requires an off-axis approach to the intramedullary canal.      
The simple and elegant design is easier to implant and lower cost than today's standard-of-care fracture fixation hardware. Incorporating IntraFuse's proprietary FlexThread™ technology, the distal end of the implant is a flexible, intramedullary screw and the proximal end is a rigid, high-strength intramedullary rod.  Upon insertion of the implant into the bone, the rigid rod portion of the implant spans and supports the fracture and the flexible screw portion bends as needed to thread into the intramedullary canal.  With internal screw fixation on one side of the fracture and cross screw fixation through the rod on the other side of the fracture, proper bone alignment and length can be maintained during the healing period.
The FlexThread™ System is currently FDA 510(k) cleared for fibula and clavicle indications, and the FlexThread™ technology is in further development for additional indications, include fractures of the fifth metatarsal bone, also known as a Jones fracture.
IntraFuse is a development stage medical device company incubated and operated by Surgical Frontiers. 
About Surgical Frontiers
Surgical Frontiers develops advanced surgical technologies that are ready for clinical use.   Focused primarily on musculoskeletal injuries and pathologies, the company collaborates with surgeons, industry, universities, and investors to bring advanced surgical technologies to the market that improve healthcare.